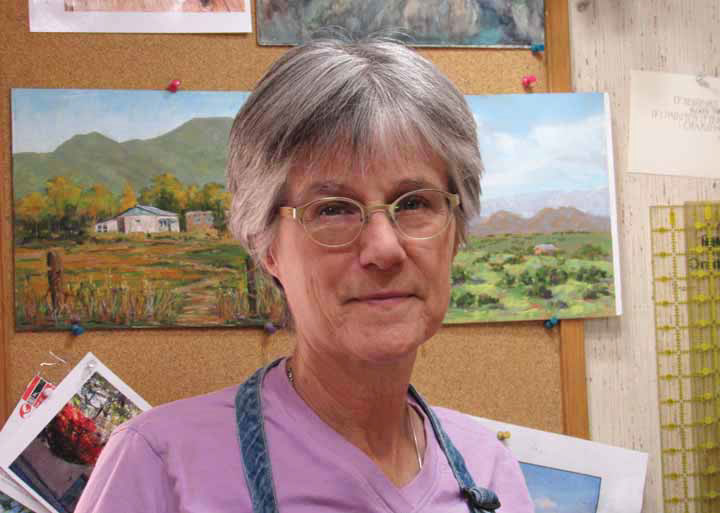 An accomplished artist based in Santa Fe, New Mexico, Janice St. Marie paints and draws representational landscapes and still lifes. She lives in the woods with her husband, Joe, Bella the dog, and Chica the cat.
"The drama of sky and earth, light and shadow entrances me. Living in New Mexico has provided me with an abundance of beautiful destinations for landscape painting. Returning to the same location allows me to explore the many variations of form and rhythms that the scene has to offer. I combine my love of travel with my love of art and have been fortunate to paint in Spain, Italy, Ireland and Sri Lanka, among other places. I paint 

en plein air

 as well as in the studio, with pen and ink, watercolor, pencil, and acrylic but I have always loved pastel and it is my primary medium."
Pastel Society of America (PSA)
Pastel Society of New Mexico (PSNM), Signature Member
Plein Air Painters of New Mexico (PAPNM), Signature Member
Cerrillos Station, Cerrillos, New Mexico